Additional Memorial Inscriptions
---
J Rawson and Sons offer a full additional inscription service, and re gilding service. We are able to match up to any existing lettering that is already on an existing memorial. We offer the following lettering services:
Cut & gild
Cut & paint
Laser etch
Hand cut
Hand cut & Gild
Hand cut & colour
Raised lead
Flush Lead
We are very aware of how difficult it can be at this time to consider the right words to use when planning an additional inscription, however if you would like any help or assistance our dedicated team of professionals will be able to help you during this time and will happily provide any level of support we can.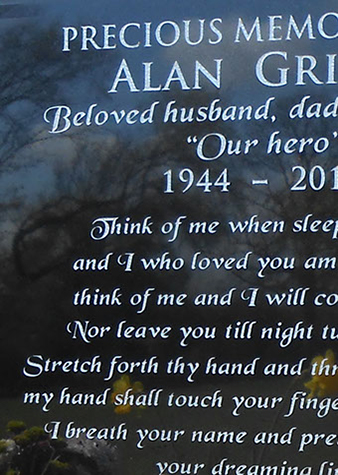 Silver Inscriptions
Pictured here is an example of our silver inscriptions, we use a specially designed silver lettering media which is guaranteed for 10 years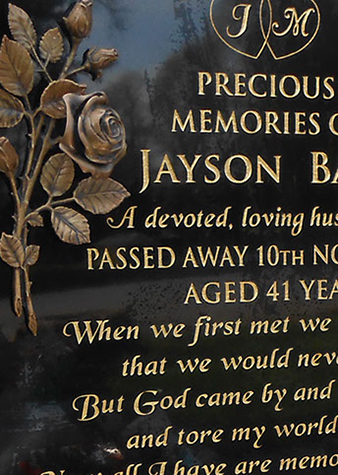 Gold Leaf Inscriptions
Pictured here is an example of our gold leaf inscriptions, we use a 24 carat gold leaf inlay over a base media which allows the truly stunning lustre of the gold leaf to show.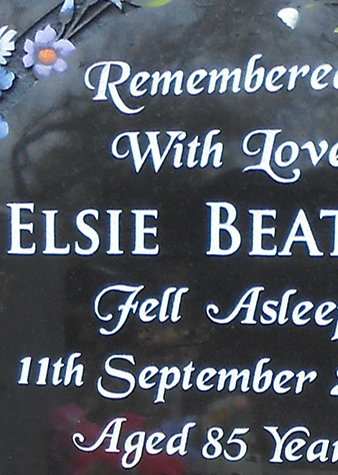 Painted White Inscriptions
Pictured here is an example of our painted white inscriptions, we use a specially designed white lettering media which is guaranteed for 10 years